Wellbeing Coordinator
Kristy Dupille is employed 3 days a week to support families and students, in small groups and individually.
Family concerns can be directed straight to Kristy and any student concerns are referred through the classroom teacher.
Initial concerns should be brought up with the class teacher and Kristy can be contacted
via email:
This email address is being protected from spambots. You need JavaScript enabled to view it.
Of course, you can always speak to Jen & Mick with any concerns as well.
---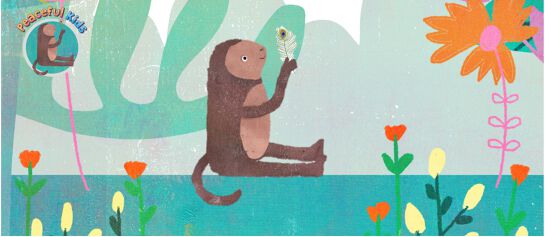 Peaceful Kids
Mindfulness & Positive Psychology Program
​

'Peaceful Kids' is a Mindfulness and Positive Psychology based program to lessen anxiety and stress and increase resilience in children from Prep to Year 12. The program gives children the skills, practice and support to utilise coping strategies that lessen the symptoms of anxiety and stress. This program helps children to build their emotional resilience so they are better equipped to deal with the day to day stresses that life brings them. The program also involves parental involvement and commitment to supporting the strategies at home.

​
​
​
Life long Coping Skills

Children learn life long coping skills including :

A range of Mindfulness Meditations and Strategies

Positive Psychology exercises

Techniques to lessen worrying

A range of practical and expressive coping strategies

Problem solving strategies

Journalling and expressing worries

Facing challenges and fears step by step

Preventative strategies to help prevent stress build up

Being attuned to their own bodies and minds

Understanding and recognising their own feelings
​
Being in the flow and enjoying more of the present moment
Children learn

Basic theory on Mindfulness and how it affects the brain and lessens stress and anxiety.

The different ways to practice Mindfulness and integrate it into their lives.

Their feelings and how this relates to anxiety and stress levels.

Understanding the stress response.

Understanding triggers for stress and how to calm down when feeling stressed.

About the physical symptoms of stress and anxiety and learn how to self regulate.

Worrying and how it affects their happiness.

Different types of thinking that increase anxiety or lessen anxiety.
​
Creating a balanced lifestyle including lots of chill out time and being in the flow.

​

​
The Aims of the Program


To minimise the symptoms of anxiety and stress

To build emotional resilience

To empower children to self-manage their anxiety

To teach children Mindfulness exercises they can use for life

To build a reservoir of strength to enable children to cope with life more effectively

To minimise anxiety symptoms occurring in the future

For children to use a range of effective coping strategies

Teaches children how to self-calm

To develop emotional intelligence skills

Teaches children life long skills to manage stress and prevent stress build up
​
Supports children so they know they are not alone with suffering from anxiety

​​
Program Structure



Peaceful Kids is an 8 week program for a small group of primary aged or secondary school children held at a school or a private organisation led by a Peaceful Kids trained leader.

A group of 4 to 6 children participate each week over an 8 week period.

Sessions are for approximately 1 hour each week.

Sessions include learning a range of mindfulness strategies and meditations, effective coping strategies and positive psychology exercises.

Children learn a new meditation each week and then practice at home on a daily basis.
---
SEASONS FOR GROWTH
is a loss and grief peer support program. This program is aimed at assisting young people to understand
the grief that is experienced because of the loss of a parent or significant other through death, separation,
divorce or other circumstances. Seasons offers a range of activities to assist children to gain skills required
to work with their loss and grief; understand it is normal to experience a range of emotions; provide a
supportive network of caring peers and build relationships with families, peers and teachers.
If you are interested in your child participating in this program, please see Stacey Frost our school Social Worker.
---
CIRCLE TIME
Circle Time is a structured, regular occasion when a class group meets in a circle to speak, listen, interact,
enhance relationships and share concerns. Content is flexible and adaptable based on the age and needs of the class.
Discussion circles: Used to discuss any issues that may be relevant or to share work that has been completed.
Problem solving circles: Used to sort out problems that arise in the classroom or in the playground.
---

Catholic Care Sandhurst
- have a great range of programs and workshopa available to parents and guardians relating to raising children through all stages
Please check out their website for upcoming events that you may like to take part in, many of the programs/workshops are free!
https://ccds.org.au/events-1